Pure POS provides support packages to fit your needs. At Pure POS, we break the mold of the traditional POS Dealer culture and partner with you for a long lasting customer relationship.
Traditional POS Companies Leave You To Fend For Yourself!
They simply drop off equipment, get it printing to the kitchen, show you a few things. . . and disappear forever.
The Pure POS Approach Is There To Support You 100%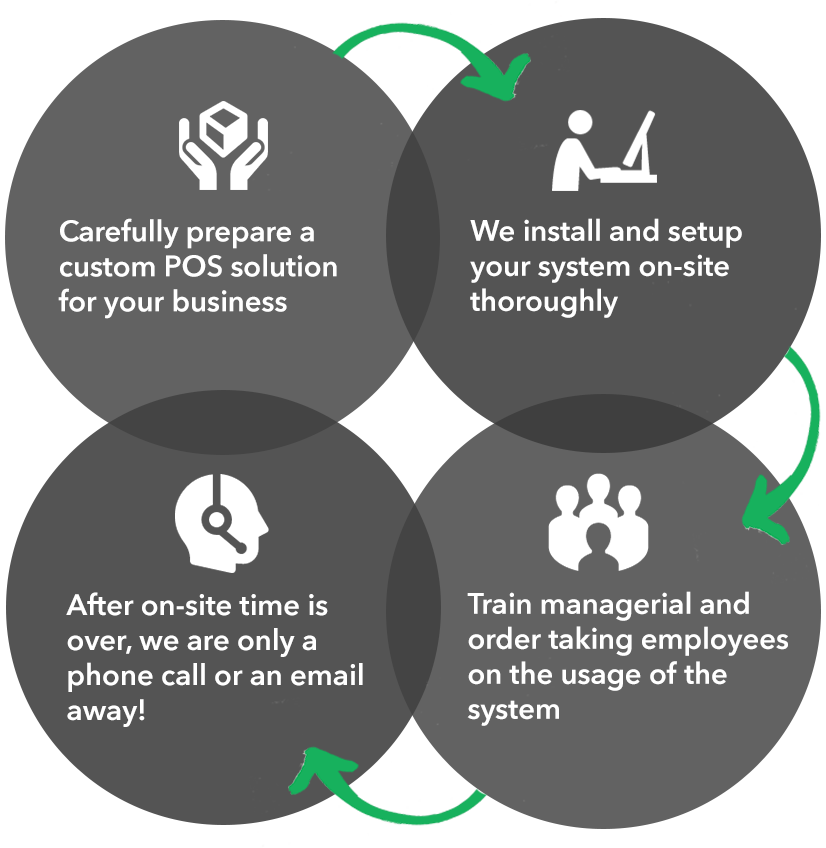 Premium Installation and Support
Menu Programming into POS System.

Complete preparation of POS System prior to install day.

Installation of system on site.

Training – we provide on-site and/or remote training to best suit your needs.

Ongoing support – Pure POS continues to answer questions and help utilize more of your system's resources to grow with you as a client.
Demonstration of appropriate product mix to meet your solution goals.
Pure POS will demonstrate our POS Software in a custom fashion, based on the Q&A from the consultation. We don't simply perform a "dog and pony" show in a one size fits all fashion. Our demo will continue to include more questions regarding your business, and we welcome interjection, suggestions, and questions before, during, and after the demo. Our goal isn't to just talk "at" you, but to have a business based conversation with the intent to best suit your needs.
Free consultation to assess your POS and technology needs.
At Pure POS, we recognize that hospitality businesses come in all shapes and sizes. This is that much more true for a client's level of technological understanding. A Pure POS Relationship Specialist will meet with you for a free consultation to see what you're trying to accomplish and what your "pains" include so we can customize a solution to your specific needs.